It's the ultimate win-win situation: employee development. When a team member improves their skills and knowledge, they stay engaged, productive, and motivated. Their employer reaps the benefits, too: staff retention, being more competitive, and even greater revenue.
So upskilling is key to not only maintaining productivity in your accounting firm, but to growing it. An elearningindustry.com article reports that companies investing at least $1,500 per employee annually earns 24 per cent more profit than companies who don't.  
What's more, a survey conducted by the Pew Research Center found 87 per cent of workers believe it will be essential for them to get training and develop new skills throughout their working life in order to keep up with changes in the workplace.
Driving employee engagement is key to achieving those benefits, which is why we've written this article. We'll provide tips on how to do just that. But first:
Employee development defined
You can think of employee development as another term for staff training, employee training, professional development and even continuing education for your team members.
It's a process of investing in the improvement of team members' skills and expanding their knowledge, and encouraging the development of new skills. The result? Team members who can take on greater responsibilities and more complex tasks, thereby fulfilling their employers' business goals.
Let's now look at ways to encourage employee development.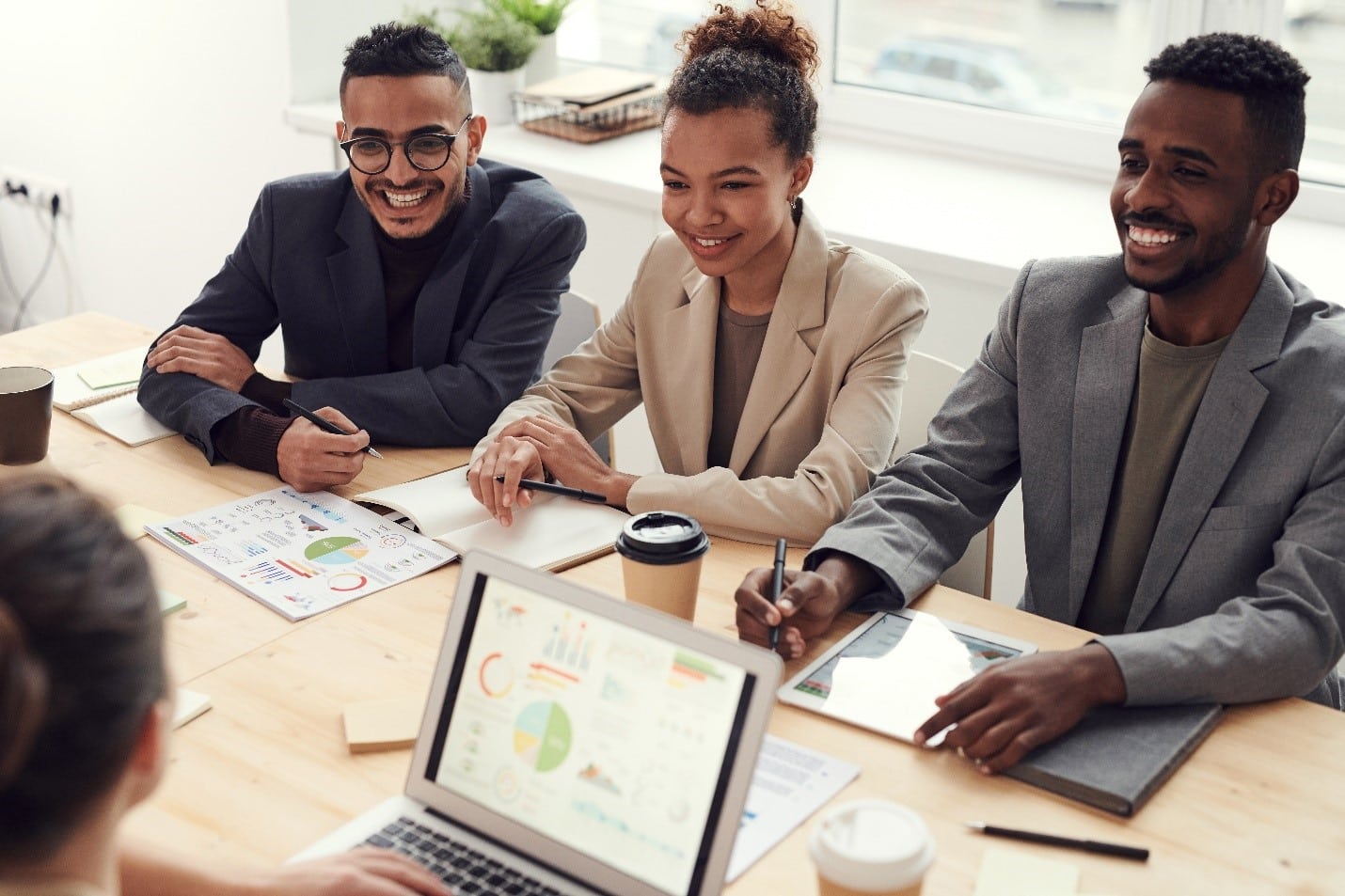 1. Offer training from the beginning
Make it known right away that employee development is a priority for your firm. Mention it in job postings, job interviews and during onboarding. This will let potential team members and new ones know your firm is one they can grow with and that is invested in their success.
And in the battle for accounting talent, offering training will support your business with its employee value proposition in attracting staff. According to LinkedIn's 2020 Workforce Learning Report, learning is more important today than ever before with 94% of employees saying they would stay at a company longer if it invested in their learning and development.
"Great companies develop great people," says Nick Sinclair, founder of Ab2 Institute of Accounting.
2. Highlight soft skills
In accounting, technical skills are important, but soft skills – those that enhance individual effectiveness – are just as important. Whether your team members are working directly with clients or other team members, teamwork, collaboration, leadership, and time management capabilities will serve them well and enhance your firm's culture.
Soft skills can be developed through workshops and online courses. Ab2 Institute of Accounting, for example, offers a Communicating with Influence short course that firm owners can offer their team members to sharpen their communication skills.
3. Create Professional Development Plans
Team members of Ab2's largest client receive a personalised Professional Development Plan, which involves regular and scheduled training, tailored specifically to their role. The plans outline training that will guide them over the year to the next stage of their professional development.
These learning journeys aim to provide team members with a solid foundation they can enhance with further Australian qualifications, compliance courses and aligned professional development.
To create a Professional Development Plan for your employees, start by identifying your firm's goals and meeting with each employee individually. Discuss what the employee is interested in learning or developing and identify if there's an education or training opportunity that marries your employee's preferences with your business goals.
Nick explains: "It requires having a conversation around where (the team member) will be over the next five years, the current gaps, and what you will each do to drive and support the development."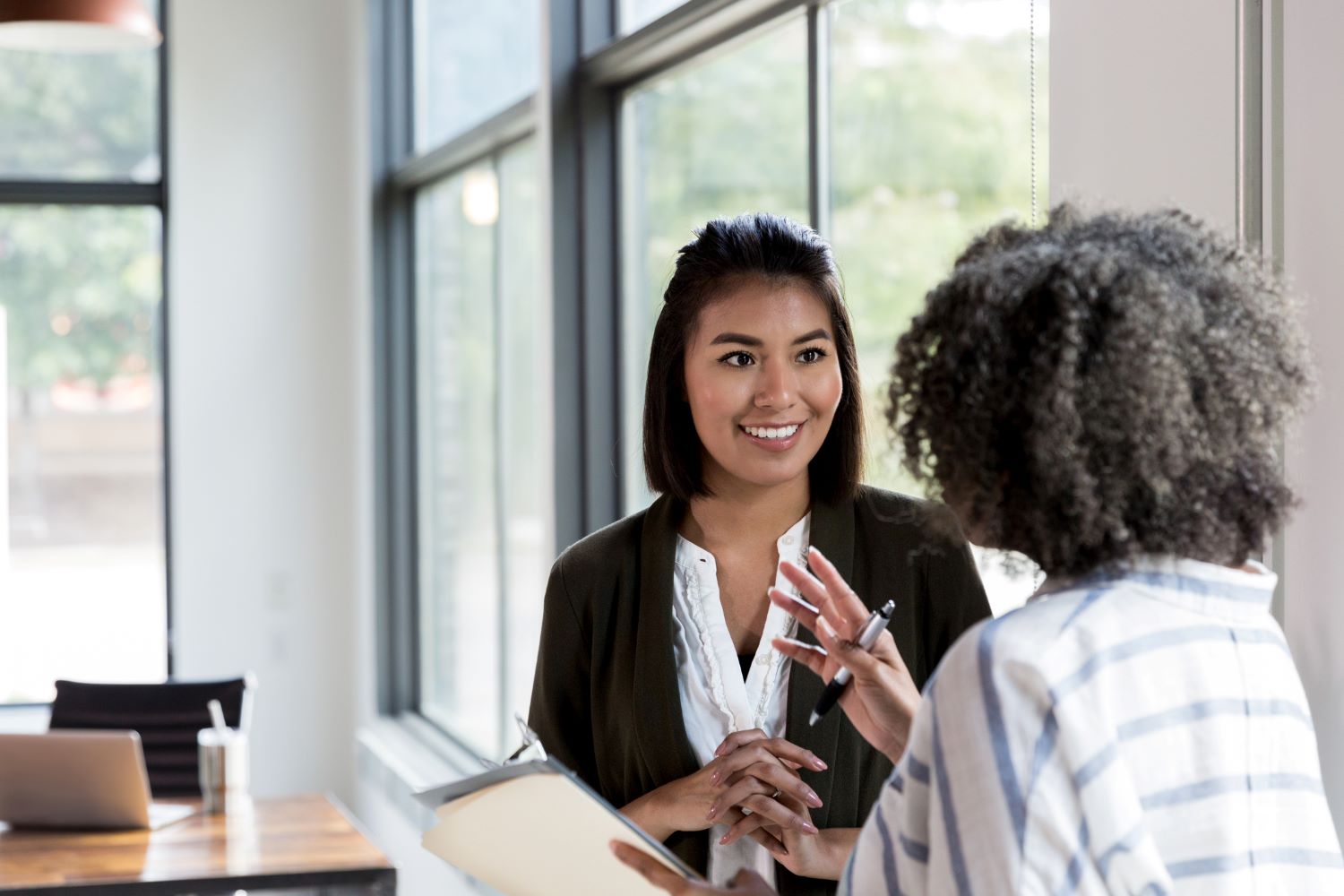 4. Provide your team members with regular feedback
There are two ways you can provide feedback to your team members: through set times, such as biannual performance reviews, or on an ad-hoc basis. Nevertheless, its' most important that feedback is timel

You can offer a mid-year performance review and an annual performance review, which are more formal opportunities to review performance, and identify and address any skills gaps. Ad-hoc feedback involves providing feedback when, for example, a team member has completed a major portion of a project or asks you for feedback.

Feedback is important because it helps your team members know where they stand and understand what they are doing well and where there's room for improvement. And it shows them you care about how they're doing.
5. Recognise your team members' work
Another important ingredient is recognition, which takes it a step further by making your team members feel not only appreciated, but secure, in the form of a reward. Being recognised, appreciated, and applauded can also boost a team members' self-confidence and motivate them even more to do their best.

An employee recognition reward can consist of just about anything: a gift basket, a paid day off, tickets to an event, or the top parking spot for a month.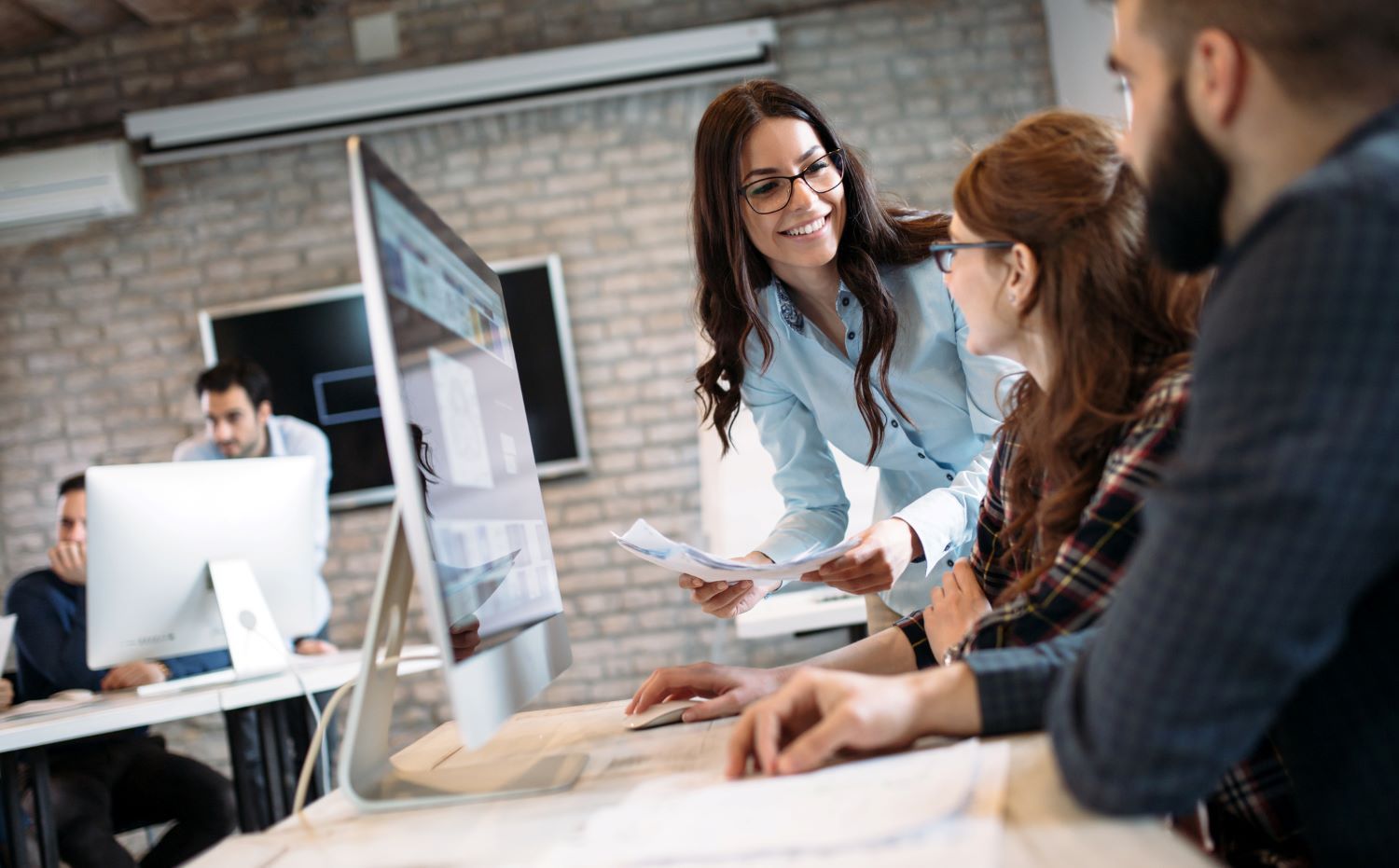 6. Recognise collaboration across your firm
Did you know 70 per cent of learning on the job occurs informally?
You can help your team members learn from one another by encouraging them to reach out to anyone at any level of your firm for help, advice, or collaboration. If your firm consists of people working in different departments, considering hosting a lunch-and-learn once a week that involves staff from each department. One or two people can present what they've learned from their colleagues.
7. Offer training resources internally
These resources can include guides, videos, online training, workshops, and conferences. Perhaps you can create an online "resource centre" that houses education and training material your team members can access anytime, anywhere.
Conclusion
Author, salesman, and motivational speaker Zig Ziglar once said, "The only thing worse than training employees and losing them is not training them and keeping them."
By investing in employee development and training, the payoff is great advantages for both your business and your team members. Team members will be able to provide your firm with greater value through their enhanced skills and knowledge as they advance their careers in your firm. Other business advantages include:
Staying competitive
Avoiding a skills shortage
Improved collaboration
Maintaining high team member morale, motivation, and productivity
Improved staff retention
Good brand reputation
Would you like the same for your accounting firm? We'd love to hear from you so we can help you develop customised training programs to run an even more profitable and purpose-based business.