MYOB Accountants Enterprise
Need more time with your clients? Accountants Enterprise will allow you just to do that! With simplified workflows and streamlined reporting, MYOB Accountants Enterprise allows you to track ATO lodgments, access your client's MYOB data, manage your billing and time, along with many more features.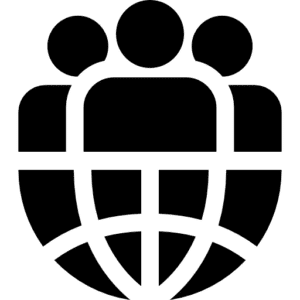 Course developed and taught by real world industry leaders, not academics

100% flexible – Study online, anytime, anywhere, on any device

Industry connections to connect you with employers and industry contacts
Who should enrol in this course
Accounting firms who currently use or looking to use Accountants Enterprise  
Course outline
This course will develop your knowledge and skills to become competent in using MYOB Accountants Enterprise. 
By completing an MYOB Accountants Enterprise course, you will be proficient in using the MYOB Accountants Enterprise, including: 


Client Accounting – Access to client's MYOB data 

Maintain client and contact profiles 


Practice manager – Billing and job management, completion of timesheets, creation of fixed fees 

Document Manager – How to retrieve and store documents, adding audit trails, creating standard letters 

Tax Manager – Processing tax letters and producing filing statistics 
This course has been specifically built by industry experts who have real-world practical experience and knowledge of the industry. The design of this course develops best-practice skills and knowledge to equip you for the next step of your career.

100% online – Complete Flexibility – Study Online, anywhere, and anytime

Unrivalled student support by specialists that only serve the accounting and bookkeeping industry

Course developed and taught by real world industry leaders, not academics.

AB² is one of very few RTOs to offer the Tax Practitioners Board approved course to become a registered BAS agent.

Deep industry connections – we participate actively in the accounting and bookkeeping industry, allowing us to connect you with employers and industry contracts to further your career.

Free student membership with accounting and bookkeeping industry bodies
Our student experience team are here to help answer any questions you have. We'll support you every step of the way to ensure you have the best learning experience and complete your program sooner.
Special Introductory Offer
Grab our introductory offer for only $1,490 per student. Regular price at $1,990. For a limited time only.
Ab2 offers two options for you to pay for your course costs, as well as flexible payment options.
Upfront $1,490: You can save 15% by making an upfront payment of $1,490.
Weekly $65.90: Get started right away by making weekly payments of $65.90, over a period of 26 weeks