Unlock the power of QuickBooks to elevate your career, increase your earning potential and become more valuable to an employer with a course designed for students just like you! 
This QuickBooks Basics course will set you up with the confidence to navigate and understand QuickBooks key concepts, and increase your software accounting skills to an introductory level or beyond. You'll develop a strong understanding and practical knowledge of QuickBooks to use the software with increased ability whilst growing your career options in bookkeeping or accounting.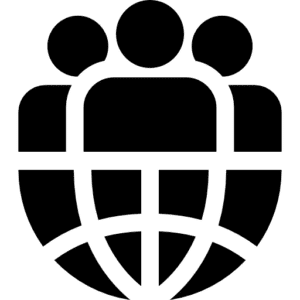 Course developed and taught by real world industry leaders, not academics

100% flexible – Study online, anytime, anywhere, on any device

Industry connections to connect you with employers and industry contacts
Who should enrol in this course
Bookkeepers, accountants or firms who are using or considering using QuickBooks  
Individuals wanting to pursue a bookkeeping or accounting career  
Business professionals who want to expand their accounting software skills 
Course outline
This course will help you on your way to becoming a skilled and experienced accountant or bookkeeper.  
By completing a QuickBooks Basics course, you will develop your accounting expertise and build the job-ready skills and knowledge to:  

Understand how QuickBooks plays a part in business 

Establish and maintain organisations inside of QuickBooks 

Reconcile reports, including running and lodging a BAS  
This course has been specifically built by industry experts who have real-world practical experience and knowledge of the industry. The design of this course develops best-practice skills and knowledge to equip you for the next step of your career.

100% online – Complete Flexibility – Study Online, anywhere, and anytime

Unrivalled student support by specialists that only serve the accounting and bookkeeping industry

Course developed and taught by real world industry leaders, not academics.

AB² is one of very few RTOs to offer the Tax Practitioners Board approved course to become a registered BAS agent.

Deep industry connections – we participate actively in the accounting and bookkeeping industry, allowing us to connect you with employers and industry contracts to further your career.

Free student membership with accounting and bookkeeping industry bodies
Our student experience team are here to help answer any questions you have. We'll support you every step of the way to ensure you have the best learning experience and complete your program sooner.
Special Introductory Offer
Grab our introductory offer for only $1,490 per student. Regular price at $1,990. For a limited time only.
Ab2 offers two options for you to pay for your course costs, as well as flexible payment options.
Upfront $1,490: You can save 15% by making an upfront payment of $1,490.
Weekly $65.90: Get started right away by making weekly payments of $65.90, over a period of 26 weeks